Get 20% off all Oxygen Barrier Film products!*
Don't wait and pay more for covering your bunkers later into 2017, take advantage of Mojo Moo's Early Pay prices and get the best prices on the best silage covers on the planet. The benefits of well sealed silage are well documented… better fermentation, better
nutrient retention, improved palatability and more.
To ensure you get these benefits you need to look for a well researched cover. Our Silostop Oxygen Barrier Films are thoroughly researched and proven to deliver the performance
you need.
Protect your silage storage investment with
Orange Oxygen Barrier Film!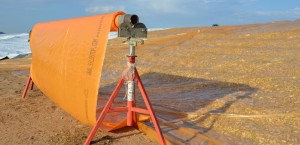 Our Oxygen Barrier Films come in sizes ranging from 4m x 100m and 8m x 50m up to 20m x 305m. Contact us to get a full list of stock and special order sizes perfectly suited for your silage storage practices and operation.
Limited quantities of Wall Film are available –
so place your order soon!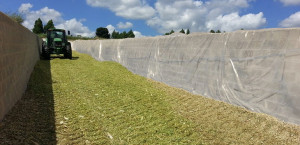 *Discounted prices apply when product is ordered and paid for by March 17, 2017. All product ordered will be delivered in May, 2017.
MojoMoo premium dairy nutrition and forage products –  feed additives, silage inoculants and storage solutions – are proven to help cows perform.
Increased milk production can provide significant advantages right now and MojoMoo represents premium nutritional and forage products proven to help cows perform. Through our sales agents and distributors, MojoMoo delivers top quality products along with thorough technical training from highly experienced team members. This ensures you get the most out of our product line, the most from your cows and the most value for your money. Contact us today to learn more.